After your domain registration you have to wait 24 hours for the dns to be released. In case of a domain .it or a domain .eu registration you will receive an e-mail confirming your registration with no additional operation to process.
In case of a domain with a generic extension (.com, .net, .org, ecc) registration, you will receive, in 24 hours, an e-mail to validate your address. You will receive the message on your registration e-mail and have to click on the specific link to verify your e-mail address and forward the registration procedure.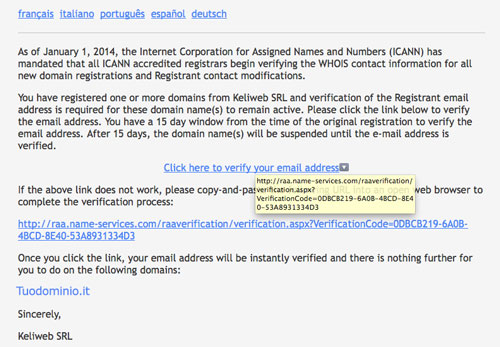 Click on "Click here to verify your e-mail address" to end the procedure correctly. The validation must be processed in 15 days otherwise the domain will be suspended from the register. We suggest you to use a valid and accessable e-mail to process your validation as soon as possible. 
Have you found it useful?