cPanel is a control panel allowing you to manage every aspect of your website. Using cPanel, you can make several important operations such as creating database and e-mail accounts, supervising statistics and activating antivirus (if included in the plan).
cPanel is usually used to manage Linux hosting services. On the other hand you can choose Plesk to manage all Windows hosting plans.
To log-in to your cPanel, type the following link http://cpanel.yourdomain.com (replace yourdomain.com with the name of the domain you registered or transferred to Keliweb).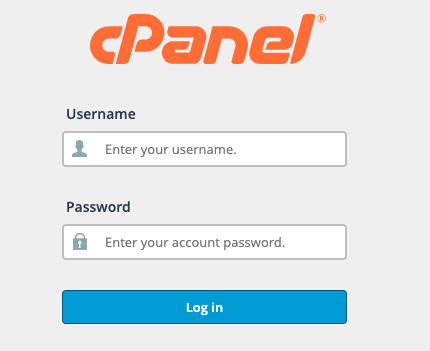 Then, type your username and password received via e-mail (cPanel credentials are different from the ones you use to log-in to your customer area).
Otherwise, you can log-in to your cPanel from your customer area.