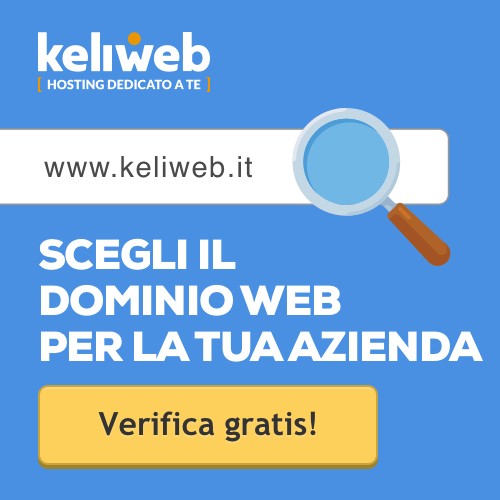 Buying an internet domain is a simple and important operation. It's the first step you have to take to put your project online and create your website. The domain, in fact, is the name that allows your website to be reachable on the web. 
If you want to be online you must buy a domain name and choose the right space to host your website (a web hosting plan).

Buying a domain with Keliweb is extremely easy:


Enter the "Domain registration" page and type the domain name you wish to buy in the search bar to check the domain availability;
If the domain is not available try to change extension to find out the untaken ones;

If the domain is available you can purchase your order and add all the options you need (such as privacy, mailboxes and so on);

In the end, you can choose the

hosting

plan to combine with the domain.

We invite you to visit our Domain Registration page to register your domain and to check our Hosting section to choose the perfect hosting plan for your needs.


Have you found it useful?