To create and manage your e-mail accounts in cPanel log-in to your control panel and, in the "Email" section, click "E-mail Accounts".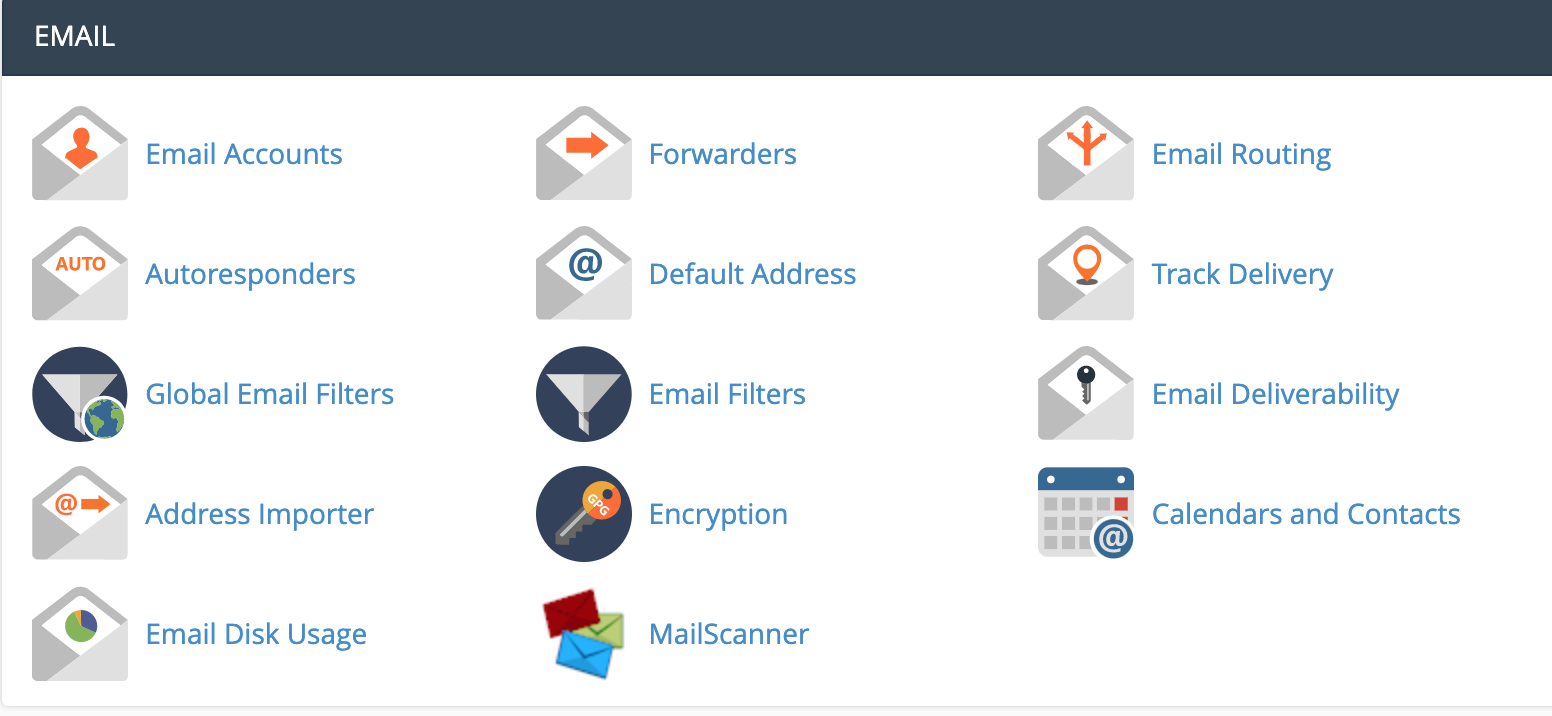 Here, you will have a full view of all your e-mail accounts and, clicking "Manage", you're able to change the account settings (such as security, storage and restrictions) as you wish or delete the account itself.
You will also be able to connect your devices to the account to check your e-mail in the fastest and easiest way ever using the dedicated configuration, clicking "Connect devices".




To create a new account, click "Create", provide your own username and password and set the storage you need.