With the latest versions of Filezilla, explicit FTP over TLS has been set by default as connection method. In case you add a new ftp account on the site manager, Filezilla will continue to keep these settings.
TLS is a security cryptographic protocol that allows a secure connection between source and destination. If a valid TLS certificate is not explicitly installed on the server, the FTP client will fail to connect properly.
The error that will be reported, after the MLSD remote command, will be a timeout - as shown in the figure - and, consequently, it's impossible to read the files contained in the site.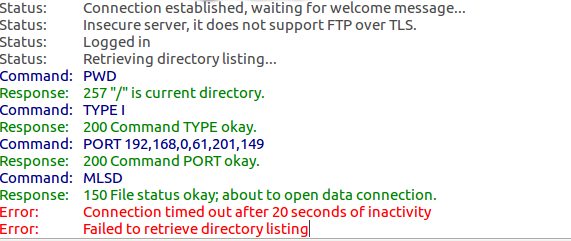 You can easily solve the problem by modifying the modality of connection in the "Website Manager", setting "Use not secure FTP only" as method, as you can see in the image below: in this way, the client will connect in the right modality.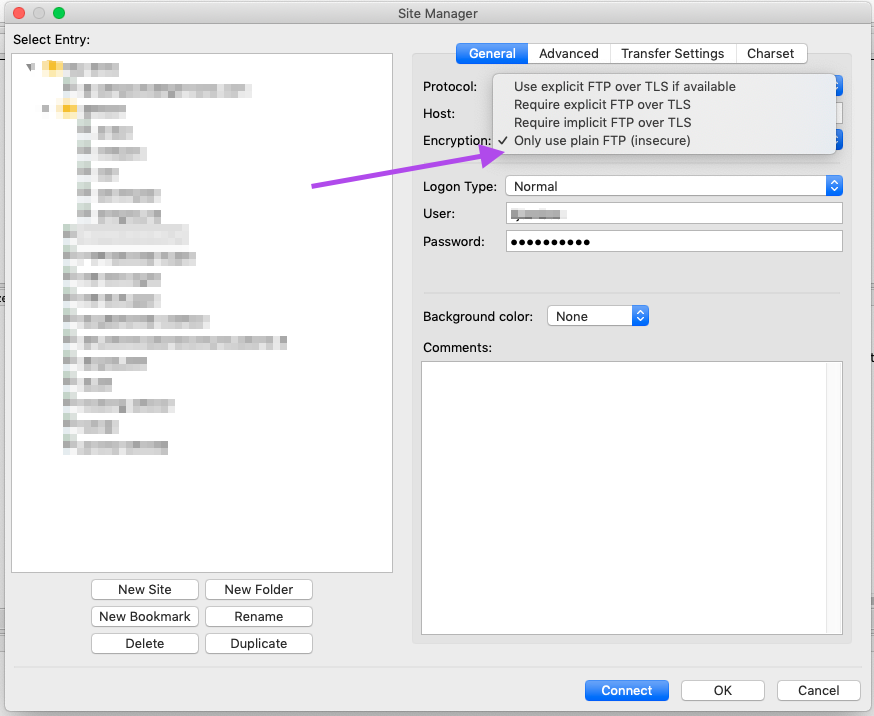 After that, you will be able to see all the files included in the remote ftp server.