Keliweb provides you with the possibility to add one or more contacts to your account. This can be extremely useful if there are several collaborators who need to be informed about the current services in use, such as domains, hosting, servers, etc., and about technical tickets, notifications, invoices, etc.
Log into your customer area and, in the menu above on the right, click "Contacts Management", as you can see in the image below.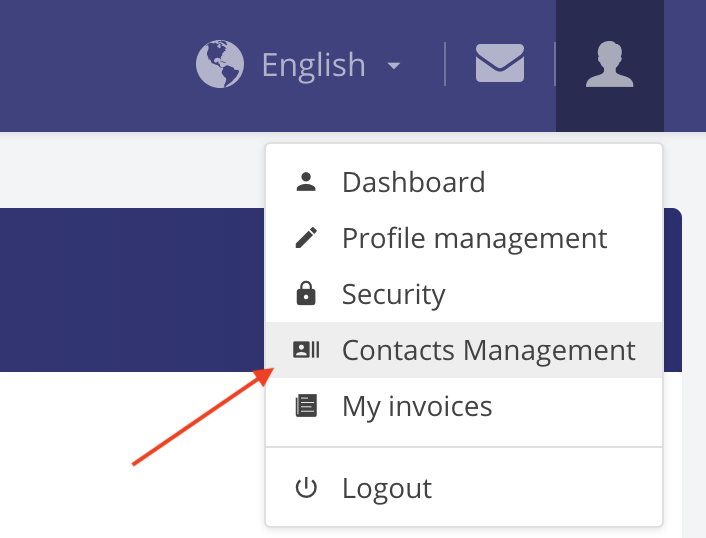 Then enter all the required details about the new contact and select the type of notifications he will be able to receive. To complete the operation, click "Add contact".