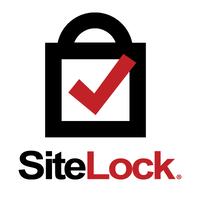 Con SiteLock proteggi il tuo sito internet da virus e malware. Keliweb propone questo potentissimo antivirus in tutti i piani web hosting, garantendo un alto livello di sicurezza per i tuoi progetti web.
Che cos'è SiteLock
SiteLock è leader mondiale nel campo della sicurezza, ed è l'unico che offre soluzioni complete in Cloud per la protezione dei siti internet.
Lo strumento scansiona a 360 gradi di tutto il traffico web, risolvendo ogni eventuale minaccia e prevenendo attacchi futuri. Non solo, SiteLock accelera anche le performance e gli standard PCI di conformità dei siti web di ogni dimensione.
Fondata nel 2008, SiteLock protegge più di 12 milioni di siti al mondo.
Caratteristiche generali


search

Daily Malware Scan

Effettua un monitoraggio continuo e ti avverte in caso di malware sul tuo sito.

build

Automatic Malware Removal

SiteLock scansiona il tuo sito web e rimuove automaticamente qualsiasi malware in totale sicurezza.

whatshot

Website Application Scan

Effettua una verifica automatica sulle tue applicazioni per assicurarsi che siano aggiornate e al sicuro da ogni possibile vulnerabilità. Ideale per CMS tipo WordPress / Joomla /ecc.

offline_bolt

OWASP Top 10 Threat Protection

Protezione automatica dalle 10 maggiori falle di sicurezza (XSS, injections, broken authentication, ecc) riconosciute da OSWAP, the Open Web Application Security Project. Un must-have per chi usa CMS come WordPress / Joomla /ecc.

thumb_up_alt

Verifiable Trust Seal

La presenza del simbolo SiteLock sulle tue pagine web è un ulteriore indice di garanzia per i clienti che visitano il tuo sito.

security

Web Application Firewall

Il Firewall TrueShield Web Application protegge il tuo sito da eventuali attacchi e hackers.

lock

Reputation Management

Grazie alle scansioni giornaliere, potrai individuare i malware prima che vengano rilevati dai motori di ricerca, evitando che il tuo sito venga messo in blacklist.

star

Setup semplificato

Puoi configurare SiteLock direttamente dalla tua area cliente in modo semplice e veloce. Il tuo sito sarà immediatamente protetto senza alcun bisogno di installare altri software.
Piani e prezzi


Opzione
Lite
Find 
Fix 
Defend 
Emergency 
Reputation Management

✘

✔

✔

✔

-
Blacklist Monitoring

✔

✔

✔

✔

-
Network Scan (Port Scan)

✘

✔

✔

✔

-
Verifiable Trust Seal

✘

✔

✔

✔

-
SiteLock Risk Assessment

✔

✔

✔

✔

-
Spam Verification

✘

✔

✔

✔

-
Business Verification

✘

✔

✔

✔

-
Platform Scan (WordPress)

✘

✔

✔

✔

-
Pages Scanned
5
25
500
500
Illimitate
Daily Malware Scan

✔

✔

✔

✔

-
SQL Injection Scan

✘

Una volta
Giornaliero

Giornaliero

-
Cross Site Scripting (XSS) Scan

✘

Una 

volta

Giornaliero

Giornaliero

-
Website Application Scan

✘

Una 

volta

Giornaliero

Giornaliero

-
Automatic Malware Removal

✘

✘

✔

✔

Una 

volta

Daily FTP Scanning

✘

✘

✔

✔

-
File Change Monitoring

✘

✘

✔

✔

-
Web Application Firewall

✘

✘

✘

✔

-
Bad Bot Blocking

✘

✘

✘

✔

-
SSL Support

✘

✘

✘

✔

-
OWASP Top 10 Threat Protection

✘

✘

✘

✔

-
SQL Injection Prevention

✘

✘

✘

✔

-
Cross Site Scripting Prevention

✘

✘

✘

✔

-
Light DDoS Protection

✘

✘

✘

✔

-
Fine-grained security settings

✘

✘

✘

✔

-
 
 
 
 
 
 
Prezzi (iva esclusa)
Lite
Find
Fix
Defend
Emergency
Mensile
Gratis


-

€ 12.99

€ 44.99

-

Annuale
Gratis


€ 21.99

€ 84.99

€ 259.99

-

Una tantum
-

-

-

-

€ 169.99
Come configurare SiteLock
SiteLock sarà attivato subito dopo il saldo del proforma dell'ordine. I piani Fix e Defend richiedono una semplice configurazione da parte del Cliente, mentre non è necessaria alcuna configurazione per i piani Lite e Find.

Tutte le soluzioni includono molteplici funzionalità che scansionano il sito web tramite HTTPS, non richiedendo alcuna configurazione specifica.

Le opzioni che richiedono la configurazione sono:

- SMART (Automatic Malware Removal, Alert, Scanning e Monitoring) - Piani Fix e Defend

Le istruzioni sono disponibili all'interno del Dashboard SiteLock.

Dashboard: Settings tab -> Download settings tab

Dalla schermata Download settings clicca su "use the wizard" in alto a destra.

- Web Application Firewall - Piano Defend

Le istruzioni sono disponibili all'interno del Dashboard SiteLock.

Dal tab Dashboard clicca sul cerchio "Trueshield configure".

Una volta cliccato sul cerchio sarai reindirizzato verso un'altra pagina dove troverai tutte le istruzioni per il setup.

Se necessiti di assistenza nel setup di Web Application Firewall, ti preghiamo di contattare il supporto tecnico SiteLock, il nostro team è disponibile 24/7/365.



Domande frequenti
Quali accessi servono per configurare SiteLock?
SiteLock Scanner Lite e SiteLock Find funzionano tramite HTTPS e scansionano ciò che è visibile sul web. Non serve alcun accesso al server per utilizzare questo prodotto nelle versioni Lite e Find. Per le versioni Fix e Defend è richiesto l'accesso FTP, SFTP o FTPS per far accedere Smart e scaricare i file del sito sul SiteLock Secure Server.

Per utilizzare il Web Application Firewall è necessaria, invece, una configurazione DNS specifica.
Come funziona il piano Emergency?
Con il piano Emergency è possibile effettuare una singola scansione completa dell'intero sito infettato, per ripulirlo da ogni tipo di malware. Questo piano è adatto per i Clienti che non hanno bisogno di un costante monitoraggio (quindi nessun costo ricorrente) ma che hanno subìto un attacco e vogliono eliminare il codice malevolo.
Qual è la differenza tra un firewall generico e quello di SiteLock?
I server hanno diversi livelli di sicurezza per la comunicazione con l'esterno.
Il modello OSI ha 7 strati: questi livelli sono impostati per effettuare richieste HTTP dalla porta 80 (porta predisposta per permettere sempre richieste HTTP dai web clients). In questo modo, un sito sarà visibile su internet.

Tuttavia, gli attacchi malware oggi possono essere inviati attraverso una richiesta HTTP tramite la porta 80.

La differenza tra una richiesta sicura e una richiesta non sicura sta nel contenuto che viene inviato. Il firewall fornito da un host non esamina il contenuto inviato tramite porta 80, ma verifica che la richiesta sia stata correttamente inviata tramite la porta giusta. Se è una richiesta HTTP, dunque, sarà ammessa tramite la porta 80.

Il Web Application Firewall (WAF) lavora al livello 7 del modello OSI, che è lo strato dell'applicazione. Un Web Application Firewall utilizza una regola generale predisposta per determinare la sicurezza di un contenuto.
Cos'è SMART?
SMART è il Secure Malware Alert and Removal Tool.

Può essere impostata una delle seguenti opzioni: "Si, rimuovi automaticamente il malware trovato" o "No, avverti solamente". 
SMART effettua una scansione sia interna che esterna, connettendosi al sito tramite FTP e facendo una copia dei file da scaricare su un server sicuro SiteLock. SMART è capace di identificare e rimuovere il codice malevolo dai file.

Una volta completata la scansione, con la completa rimozione del malware, sarà caricata una copia "pulita" dei file che andranno a sostituire i file infettati.

Se invece si sceglie di impostare SMART sull'opzione "No", verrà notificato al Cliente il malware riscontrato, passando in rassegna i ritrovamenti nella Dashboard.
SiteLock avrà un impatto sulle risorse e sulle performance del sito web?
No. Durante la scansione di un sito web, SiteLock scarica i file rilevanti tramite FTP su un server sicuro ed effettua lì la scansione. Non c'è nessun impatto su contenuti, codice, banda o risorse del server del sito web.
Have you found it useful?