Keliweb provides you with the possibility to "park" a domain on another domain/hosting in your multi domain account, using your cPanel control panel.
After purchasing your order, you will receive an e-mail from our team containing your reseller hosting credentials and a link which will redirect you to the management area of your service. Here, type your credentials to log-in to your profile.
Then type, in the search bar, the word "Parc" and go to the "Park a domain" section.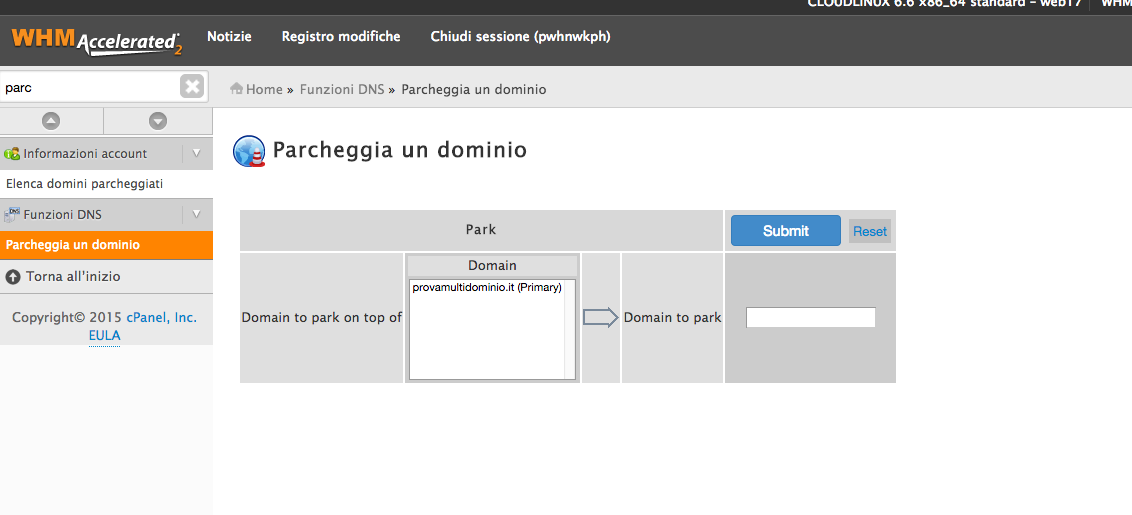 Here, select the main domain where to park the domain you wish and type its name in the dedicated field, as you can see below.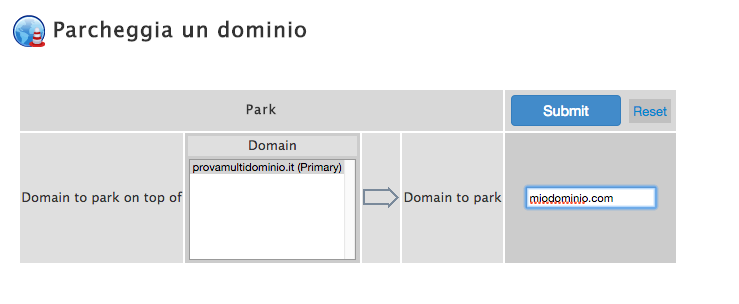 Then, click on "Submit" to end the operation.