To create your own e-mail address, log-in to your cPanel control panel, entering your username and password.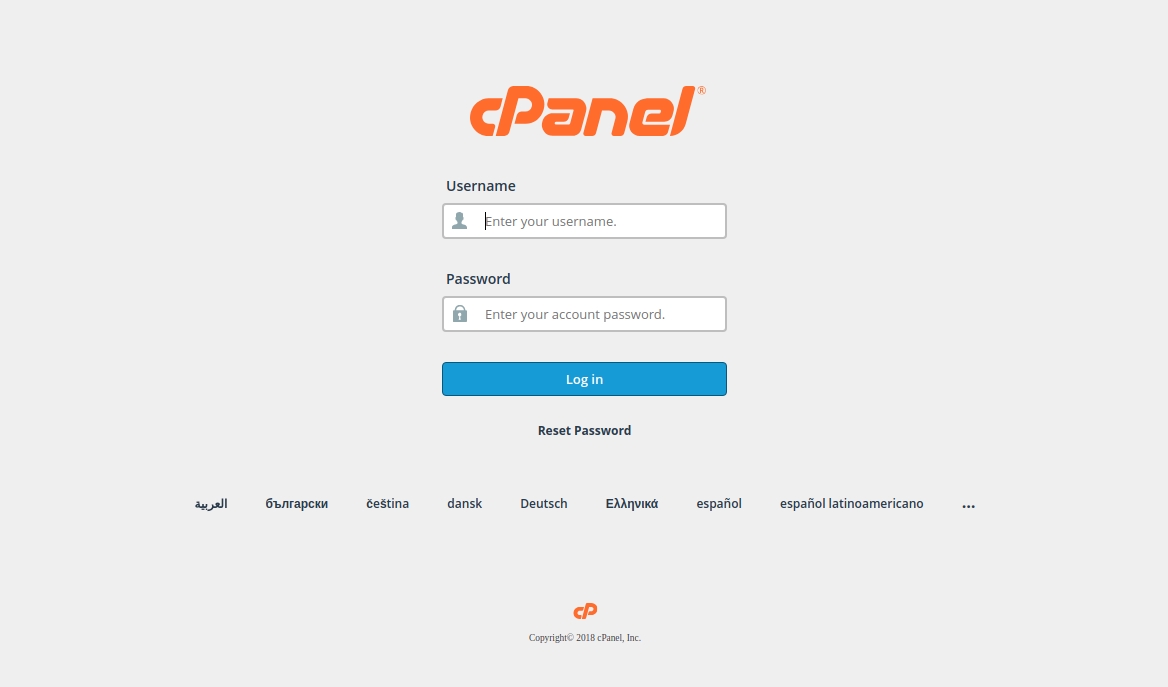 In the "E-mail" section, click "E-mail Accounts".





Then click "Create" and fill in all the required fields to create your personal email address.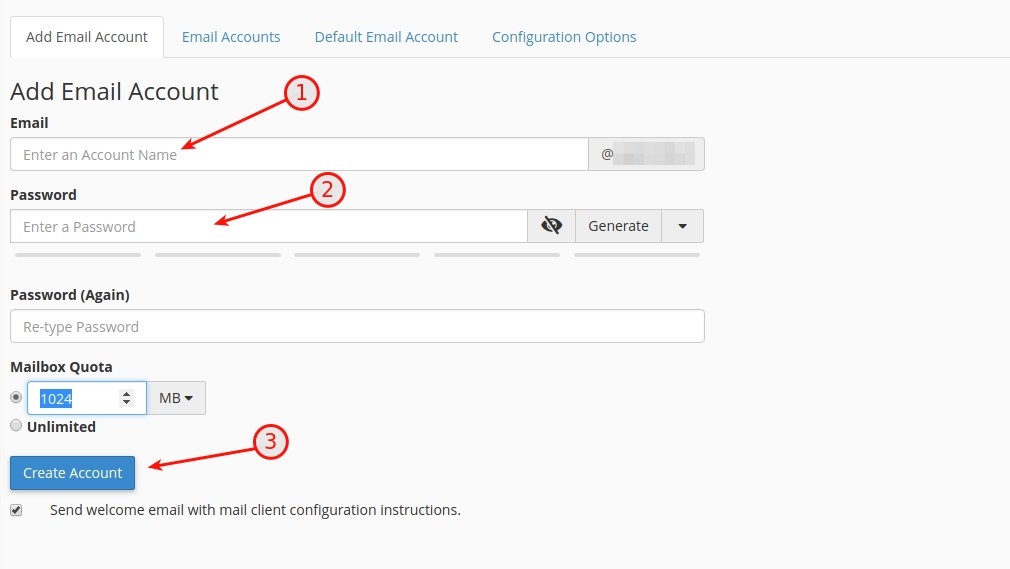 Enter your data and set the storage space. In the end, click "Create" to end the procedure.